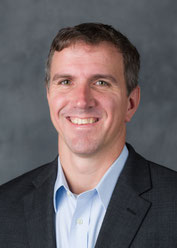 I am Seth Hayden, the president of the National Career Development Association in the United States. Given the long history of cooperation between JCDA and NCDA, it is a privilege to share thoughts on the importance of professional involvement. Let me begin by congratulating the Japan Career Development Association on the recent celebration of its 20th anniversary. JCDA has been instrumental in strengthening the career development profession in Japan and supporting its members in their professional development.

The struggles we are experiencing related to the pandemic highlight the importance of career and work. Now more than ever, career development professionals are tasked with providing high-quality career assistance and scholarship. Professional associations offer a means for learning about effective interventions and relevant research which are responsive to the current moment.
The limitations on face-to-face events requires creativity in performing organizational functions. JCDA President Ohara informed me of the impressive number of learning and networking activities the association has offered its members. From the publishing of the journal to the training of qualified career consultants, the vital work of JCDA continues despite the inherent challenges of the pandemic.
I encourage you to stay connected with like-minded career colleagues in JCDA. Though being physically together may be preferred, I am grateful technology enables associations such as JCDA to serve its members during this extraordinary time.
I look forward to connecting with you in the future and wish you and your family all the best. Take care.
Regards,
Seth Hayden
President, 2020-21
National Career Development Association, United States
haydensc@wfu.edu