The History of APCDA, and its Relations with JCDA
-Dr. Marilyn Maze, Executive Director of APCDA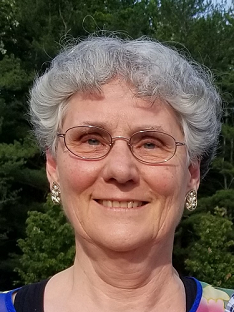 The idea for APCDA began in 2009 when Soonhoon Ahn, a Korean-American visited National Taiwan Normal University. They agreed that Asian countries needed to share information about career development among each other. Soonhoon decided to pursue this goal via NCDA (the National Career Development Association for the USA) because many internationals attend the NCDA Conference each year. At NCDA in 2010, several of us met with Dr. Tatsuno of JCDA and discussed where to incorporate APCDA.
By July, 2012, the legal process of defining bylaws, incorporating, and setting up a membership process was completed with Soonhoon Ahn as President, Satomi Chudasama as Treasurer, and myself as Secretary, In January 2013, Dr. Tatsuno, Mr. Ohara, and Ms. Yoshimi Sasaki traveled to Washington to show their support for APCDA. We agreed that ACDA/JCDA would support APCDA officially and that our organizations would never charge each other, but would recognize the training and other works of each other. This relationship was further strengthened when JCDA hosted the APCDA annual conference in Japan in 2015, coordinated by Mr. Yoshiji Ishikawa of JCDA.
In the early years, Soonhoon and I funded the association (especially the mistakes) and earned the status of Lifetime Legacy Partners (a title given in return for financial support to the association). By the end of our fiscal year 2016, APCDA became self-supporting and has paid its own expenses since then, although I work as a fulltime volunteer and donations are still gratefully accepted.
Each year we hold a conference in a different member country. The host selects the theme, the keynote speakers, and the venue. The People and Career Development Association of Singapore hosted our 2022 conference and planned for us to meet at the Lifelong Learning Center in Singapore. The theme Embracing Lifelong Career Development was intended to honor that institution as well as focus our thoughts on the need to constantly learn and grow in order to remain viable in the modern world. Certainly, the pandemic has forced us all to develop many new skills and, for many people, has triggered reevaluation of career choices.
Our hosts in Kazakhstan chose the theme New Look at Careers in a Rapidly Changing World for 2023 in order to focus our thoughts on the ways the world is changing. They chose keynoters who have thought deeply about the future and the impact of global changes on work and the workplace. We are excited about visiting in-person a country that is new to many of us, or joining the virtual events to see how this enticing country will impact or understanding of the world of work.
2022 APCDA/IAEVG Conference Highlights
‐Satomi Y. Chudasama, 2021-2022 President of APCDA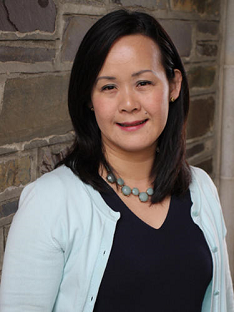 For the first time, APCDA and the International Association of Educational and Vocational Guidance (IAEVG) cohosted the  2022 APCDA/IAEVG conference last month. Partnering with IAEVG in this manner truly enriched participants' learning experiences during the conference. The APCDA/IAEVG conference was attended by over 500 professionals from at least 42 countries around the world, and participants were very diverse; career development practitioners, faculty, researchers, HR professionals, students, etc. Keynotes and presentations covered a wide range of topics, strategically balancing research-oriented and application-based ones. In addition to new ideas and research findings, we also heard 2.0 versions of familiar topics that were built upon previous conferences. One of such examples include the Hope-Action Theory applied to the intergenerational mentoring context. This type of continuity leveraged our previous understanding to the next level.

Moreover, this conference provided some eye-opening ideas, especially related to the job search process.  We learned about the revolution in job search techniques caused by technology and ways to use Career Construction Theory to ace an AI interview, in addition to Workforce Singapore's revolutionary use of the CHI factor to assess employability, an exciting new concept based on a lot of research and Career Construction Theory.  We also discovered new ways to help candidates present themselves to employers.  Many other presentations at the conference emphasized the need for lifelong learning and reassessment of career goals.  Both technological changes and changes caused by the pandemic have increased the urgency of learning new skills and reassessing the role of work in our lives.

It is also noteworthy to mention that the Singapore Host Team, led by APCDA's Past President Sing Chee Wong, had been tirelessly planning on this event for the past two years, intending to offer an in-person event twice while navigating the ambiguity posed by the pandemic. Although eventually it was not possible to organize an in-person conference, the Singapore Host Team creatively offered various activities to virtually engage participants outside of keynotes and presentations. Some of those activities included video tours of career development organizations in Singapore, structured networking/discussions over specific topics, music breaks featuring musics from member countries, multiple contests including "Explore Singapore", fun facts, social media, and online professional development.

As the 2021-2022 President of APCDA, it was my honor to partner with IAEVG President Dr. Gert Van Brussel and to serve both APCDA and IAEVG members during the conference. I am confident that the conference participants will continue to serve our clients around the whole world and make a significant impact, and personally, I strive to do my part as part of the entire community of career development professionals.

Next up is the 10-year anniversary of APCDA. We hosted the virtual celebration on July 18/19, 2022. Having been part of APCDA from the time the idea was conceptualized, being part of the founding process, and witnessing the establishment and growth of the organization have been a humbling experience. I am forever grateful for the vision of our founding President Soonhoon Ahn and members of National Taiwan University and for Soonhoon's warm invitation for me to be part of the founding process. These 12 years (2 years before launch of APCDA and 10 years since the official inception of APCDA) have gone by very quickly. And I am looking forward to continuing growing together with APCDA as a career development professional. APCDA has been nurtured by dedicated members all throughout, and JCDA has played an important role. I am grateful for it. As someone born and raised in Japan, I also hope to partner with Japanese career development professionals through APCDA in the coming years.